---
Embroidered gestures
Embroidered Gestures
is a short-work created in collaboration between cellist Lene Grenager and dancer Janne-Camilla Lyster and is based on an embroidered, graphic score composed by Grenager. The project is based on the thought that music and dance share some basic sensory principles such as space, direction, distance, proximity and listening - which can be woven together into one multi-sensory expression.
Saturday June 3rd 18:00 and 18:30 at
Vitlycke Centre for Performing Arts
, Sweden
Supported by Fond for utøvende kunstnere.
2023, performance
---
Choreographic Toolbox I: Metamorphoses
Publication (box, loose leafs)
Publisher: Koreografisk Forlag
Graphic design: Kristoffer Busch
Guest contributors: Alex Balgiu, Bojana Cvejic, Theo Barth, Quim Bigas, Nikolaus Gansterer, Goran Sergej Pristas. The publication is available at
Tekstallmenningen.no
2023, publication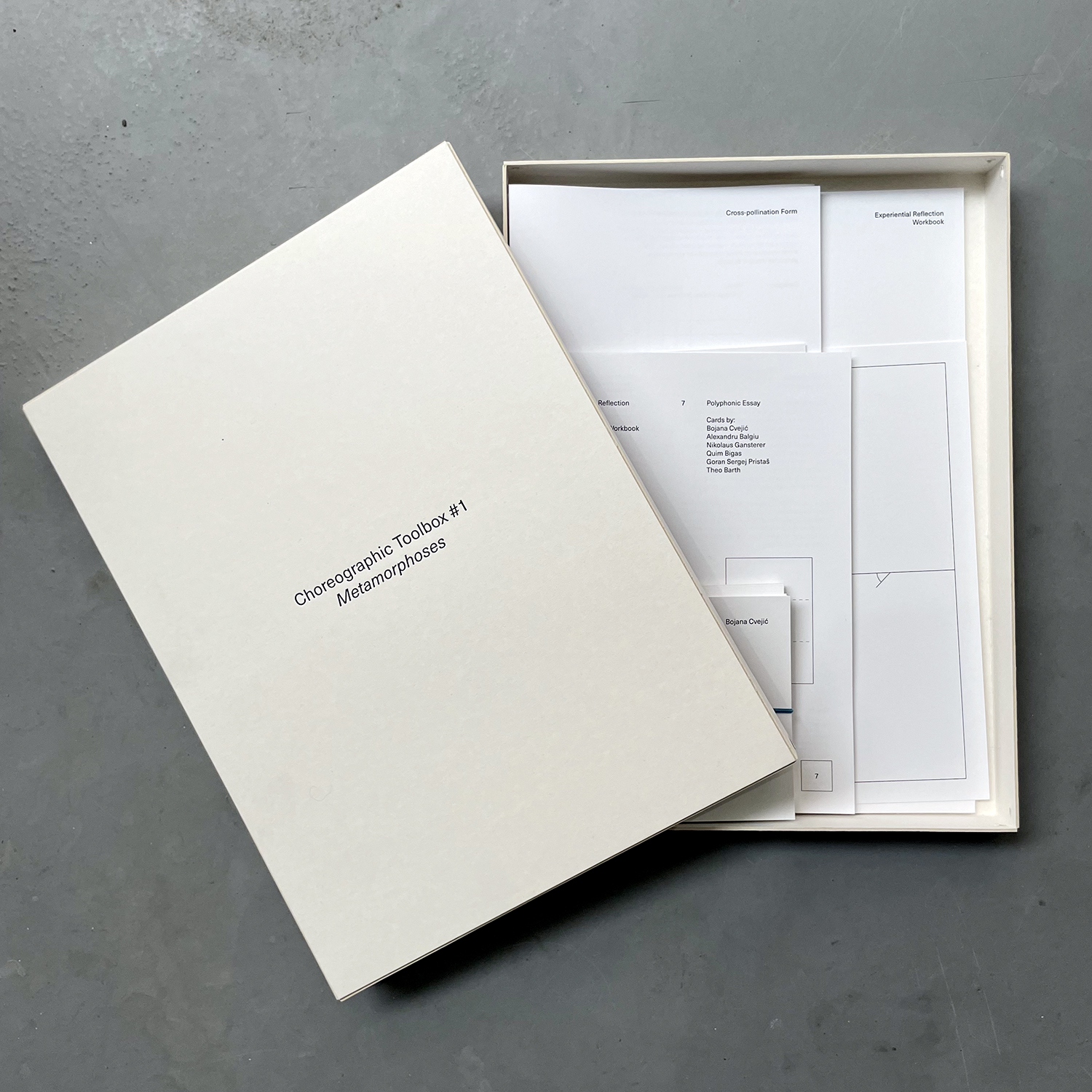 ---
Softcover.
Publisher: Tiden Norsk Forlag
Language: Norwegian
ISBN: 9788210059049
Release date: October 24th.
Read more (in Norwgian)
Buy
2022, poetry collection
---
Figurer
Softcover, 72 pages.
Publisher: Tiden Norsk Forlag
Language: Norwegian
ISBN: 9788210058585
Released primo January 2022
Read more (in Norwegian)
Buy
2021, poetry collection